Welcome to Pattukkottai Polytechnic College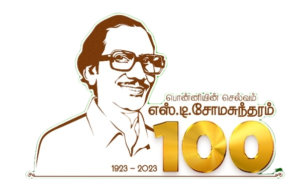 "FREE JOB TRAINING AND PLACEMENT"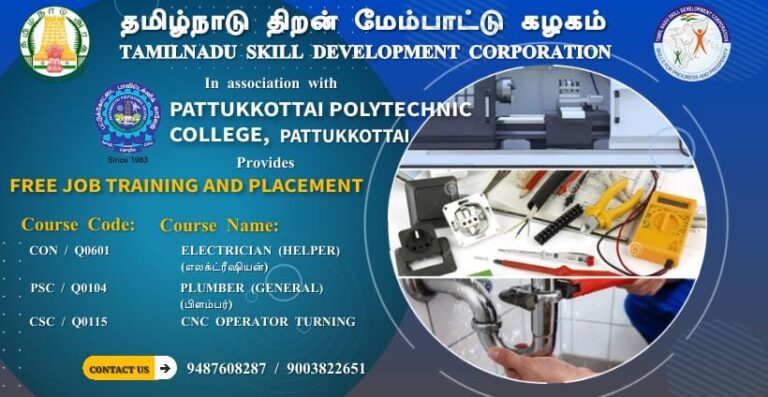 " I'm happy that in the next phase Pattukkottai Polytechnic College is transforming into an institution of higher learning in the field of Technical Education. "
Dr. APJ. Abdul Kalam – Former President
Features of our College
Government aided technical institution since 1983 in Pattukkottai taluk.
State of the art workshop at Polytechnic College level.
50 mbps internet connectivity with WiFi enabled campus.
Scholarship for meritorious students.
Associate with leading academic bodies.
Linkage with industries through Industry Institution Partnership Cell.
Experienced faculty members in all departments with experience above 30/20 years.
In house stores and other amenities.
Effective career guidance and value added courses.
Tie up with Cambridge for communication English Programs.
Tie up with CISCO for networking certification Programs.
Autodesk academy partner.
Microsoft & Redhat partner.
MISSION OF THE INSTITUTION :
M1 : To impart quality education through demanding academic programs and create enthusiasm for life- long learning
M2 : To enhance career opportunities for students through exposure to industry.
M3 : To promote excellence by encouraging creativity, critical thinking, team work, leadership and ethics among students
M4 : To inculcate sensitivity towards society and a respect for the environment
Deliver the courses as per the curriculum in a effective manner by means of modern teaching learning resources.
Conducting of practical classes effectively using updated version of equipments.
Conducting of seminars using resources who experts on innovative topics of technology which is beyond the scope of curriculum.
Adopting of Industry Institute Interaction activities in effective manner.
Providing suitable platform to students in order to sharing thier knowledge and promoting presentation skill on thier field of interest.
Implementing the objectives of Entrepreneurship and Management development centre.
Promoting the software skill of students by conducting special courses which relates to thier core subject.
VISION OF THE INSTITUTION:
             To step forward towards Educational Excellence by inspiring students to be a competent Engineering professional to serve the needs of the industry and the society and create them  as an entrepreneur.
To produce high quality engineering professionals by importing excellent technical education in order to cope up with the demands of the industry.
Committing foster hope and opportunity to produce globally competent quality professionals in the field of technical education with skill and inculcate the spirit of moral values among the students with culture of innovation, employ ability entrepreneurship.
Message from the Correspondent

SDS. Selvam, B.E.,B.L.,
CORRESPONDENT & SECRETARY
Pattukkottai Polytechnic College came into being with a tall objective of providing technical education for the students of this rural region. As founded with a cause this institution has been on its mission of building a flourishing student society by motivating every individual and guiding them to attain sure success.
Our institute has come across many milestone events from its journey since 1983. The institution, reinforced by such transformation developed into a full – fledged college, has set the stage for achieving educational excellence through perseverance of faculty, commitment of students, and co-operation of the alumni and all the dignified well – wishers of the institution.
Our Placements & Training Partners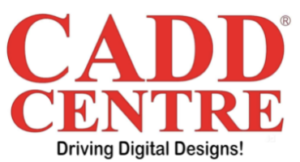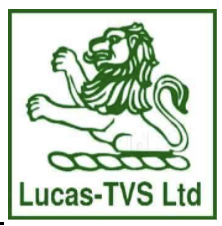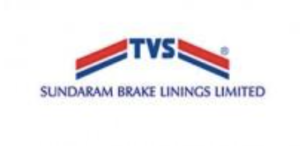 Newsletter
Student Corner
Techno club
Newsletter
October 15, Today is the birthday of Dr. APJ.Abdul Kalam and today is celebrated as the youth awakening day. The golden words he spoke on this day.
1."Look at the sky. We are not alone. The whole universe is friendly to us and conspires only to give the best to those who dream and work."
2."If you want to shine like a sun, first burn like a sun."
3."To succeed in your mission, you must have single-minded devotion to your goal."
4."If four things are followed – having a great aim, acquiring knowledge, hard work, and perseverance – then anything can be achieved."
5."Climbing to the top demands strength, whether it is to the top of Mount Everest or to the top of your career."
6."Don't take rest after your first victory because if you fail in second, more lips are waiting to say that your first victory was just luck."
7."To become 'unique,' the challenge is to fight the hardest battle which anyone can imagine until you reach your destination."
8."Never stop fighting until you arrive at your destined place – the unique you. Have an aim in life, continuously acquire knowledge, work hard, and have perseverance to realise the great life."
9."Determination is the power that sees us through all our frustrations and obstacles. It helps us in building our willpower which is the very basis of success."
10."Dream is not that which you see while sleeping it is something that does not let you sleep."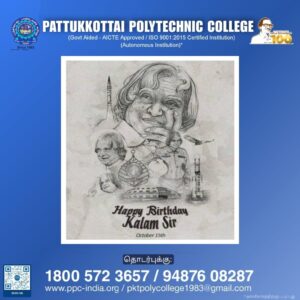 Student Corner
Techno club